Additional information and amazing stories behind some of the brands you will find in our Book Bundles!
Dirt Bag® Beauty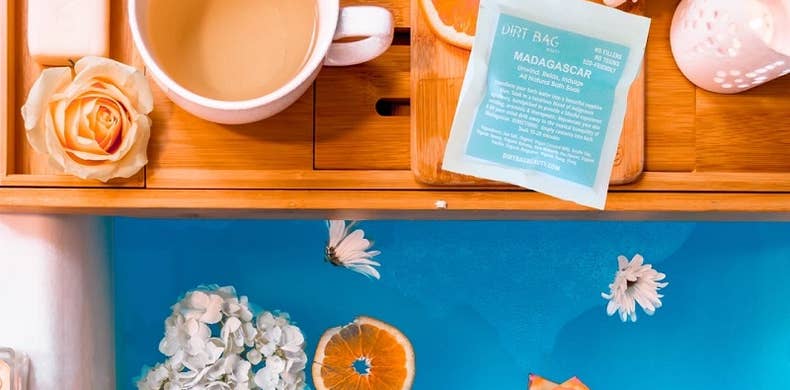 Dirt Bag Beauty features anti-aging skincare products that are a blend of natural sources of antioxidants, vitamins, minerals, hydroxy acids, hyaluronic acid, and phytonutrients, that can deliver results to reveal visibly healthy, glowing, balanced and more youthful looking skin!
FREE of toxins, fillers, parabens, synthetics, phthalates, artificial chemicals and fragrance
They use only active, Non-GMO, sustainable, food-grade, mostly vegan and organic ingredients
Cruelty-free- providing products that are safe for you, our planet, and our animals is without a doubt, non-negotiable to us!
Eco-friendly - Our rice paper packaging is sustainable and biodegradable
Made in California
A percentage of all Dirt Bag Beauty proceeds are donated to Domestic Violence shelters in Los Angeles, CA
Behind every mask there's a face...and behind that is their story...
100% NATURAL BATH SOAKS AND FACIAL MASKS
Dirt Bag Beauty has taken a pledge to help build awareness of domestic violence. Domestic violence is the leading cause of injury to women...more than car accidents, muggings, and rapes combined. The founder of Dirt Bag Beauty is a survivor of domestic violence. With the help from good Samaritans, she was able to flee an abusive environment hoping to start a new life. Healing from trauma took sometime; during that period of healing, Dirt Bag® Beauty was born.
You you will find Dirt Bag Beauty's all natural Bath Soaks and Facial Masks exclusively in our Hello Sunshine! 🌞 Book Bundles!